Orbital Research – An Industry Leader for Military Applications
All products meet and exceed milSATCOM standards
Guaranteed success for ARSTRAT qualification testing
Reliable performance in the most demanding conditions
Customizable solutions for any military application
Exceed milSATCOM standards
Effective & reliable communication equipment
As an industry leader, Orbital Research understands the vital importance of milSATCOM equipment that performs at a military level, even in the most drastic environmental conditions. From extreme temperatures, high or low, to unexpected weather events, Orbital's satellite components will consistently perform.
Reliable satellite communications allow military leaders to make tactical command decisions that can lead to strategic military advantages and provide in-field teams with dependable equipment to do what is required of them.
With Orbital, you get the latest technology for frequency conversion products, and high-quality components with outstanding reliability and performance, in any environment.
Orbital's low noise block downconverters (LNBs) and low noise amplifiers (LNAs) meet and exceed the milSATCOM standards set out and provide zero-risk for ARSTRAT qualification testing.
Outstanding reliability and performance, in any conditions
Support teams with real-time data
Military missions and in-field operations are not linear in nature, unexpected challenges arise, demanding immediate reactions in real-time. Having effective milSATCOM equipment will ensure teams have the information to take action when and where needed.
The frequency converters and RF components manufactured by Orbital Research are expertly engineered, all hand tuned and tested, offering the highest quality and reliable performance even in drastic cold, heat or humidity.
Each LNB and LNA ships with a unique datasheet, with actual measurements – not typical values – guaranteeing high-performance without surprises. Communication and information are fundamental elements of any successful military operations – support the teams on the ground with the effective and reliable milSATCOM that they require.
Customizable Solutions for milSATCOM
If our out-of-the-box solutions are not a fit, Orbital is equipped to customize products to suit your requirements.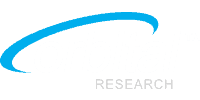 High-performance LNBs and frequency conversion products for the most challenging SATCOM conditions on the planet.