Orbital Research – An Industry Leader
All products are individually tuned and tested to meet and exceed specifications.

Unique datasheets, including actual measurements – no surprises out of the box.

Customizable solutions for any commercial application.
Reliable communication in any environment
Send/receive data without interruption
Orbital Research designs and builds SATCOM components that are engineered to reliably perform in even the most challenging and unpredictable conditions from desert sandstorms and arctic cold, to extreme humidity – and everything in between.
Orbital's high-performance low noise block downconverters (LNBs), block downconverters (BDCs), and other products are used commercially in earth observation, satellite newsgathering and other satellite industries.
With increasing demand for connectivity throughout the commercial market, Orbital Research is ready to support this growing need. From ensuring communications are stable and reliable in remote locations, to new use cases for satellite based IoT and 5G for the transportation, forestry, oil & gas or agriculture industries – Orbital Research has the products that will perform and guarantee effective SATCOM for the commercial market is available when and where needed.
All products are individually hand-tested and tuned to meet and exceed specifications set out. Orbital provides unique data sheets with each product, including actual measurements – no averages – to ensure there are no unexpected surprises.
Precise customization for commercial SATCOM
If the off the shelf products do not fit your commercial SATCOM application, Orbital Research will customize products to meet your unique specifications.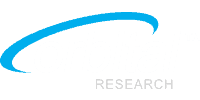 High-performance LNBs and frequency conversion products for the most challenging SATCOM conditions on the planet.